Products
Operating Tables and Patient Trolleys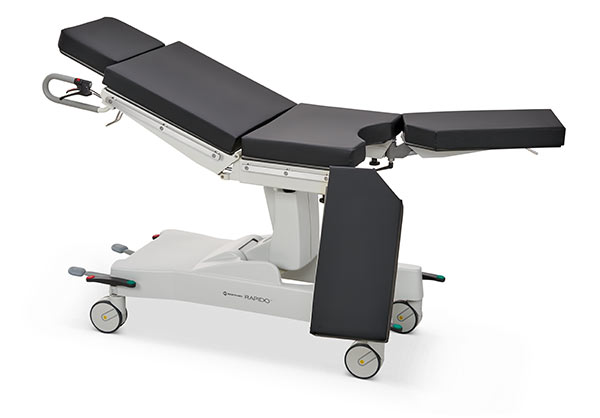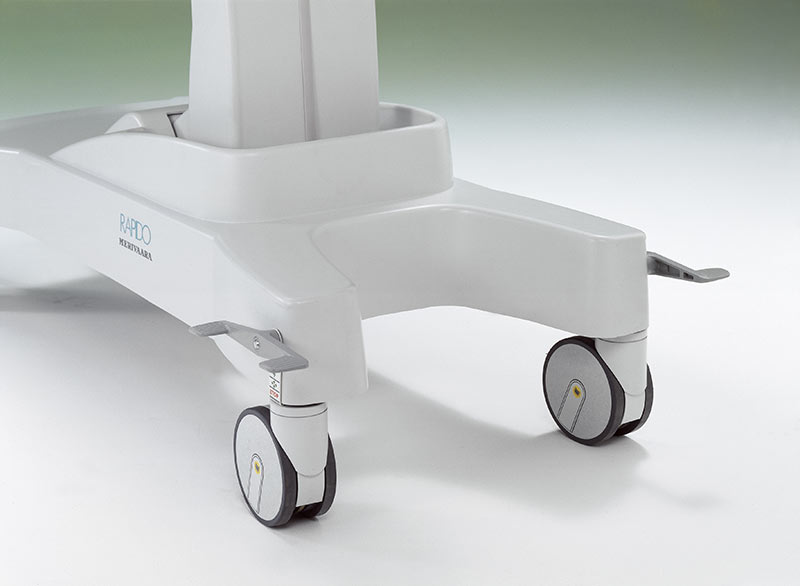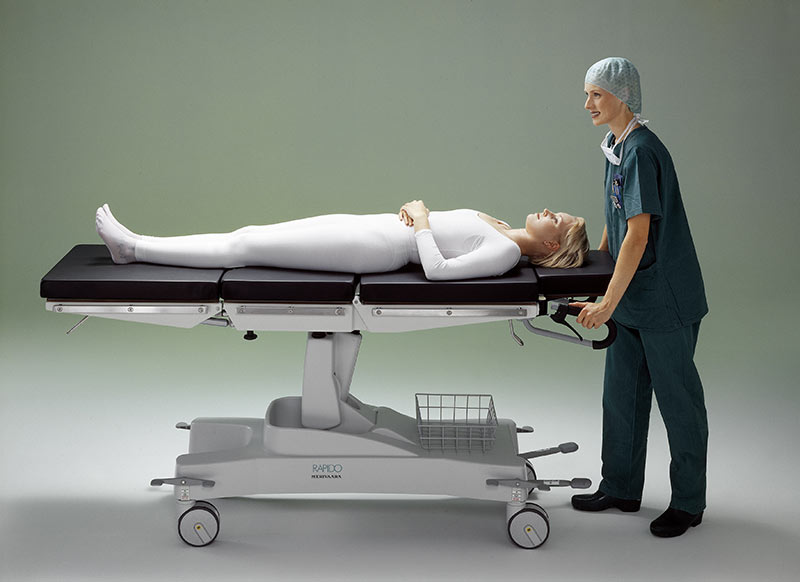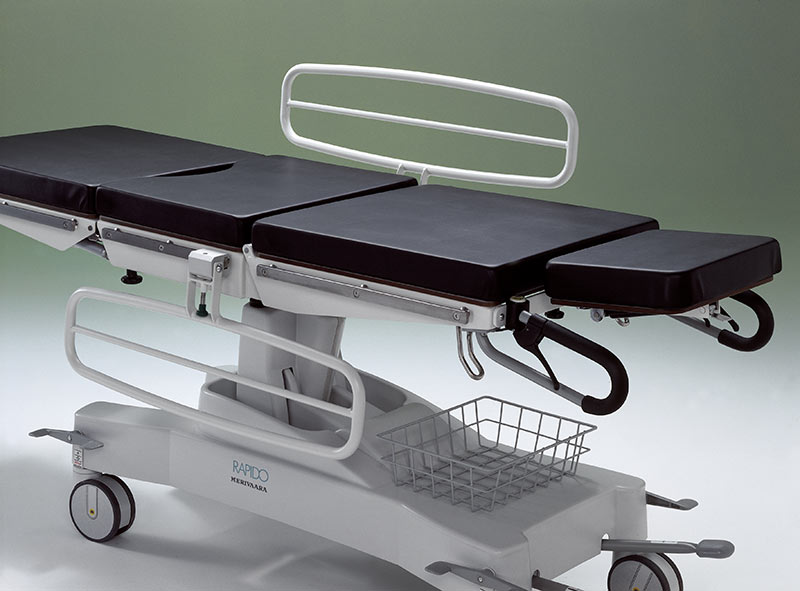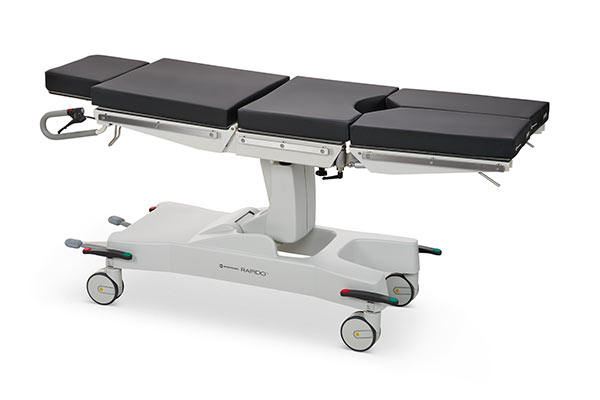 Rapido™ Hospital Trolley
All-in-one multi-functional operating table or trolley
Designed for surgery and patient transfer
Ideal for temporary and emergency treatment
Portable, hydraulic and manually operated
For pre-induction, transportation, examination, operation and recovery
A wide range of surgical procedures are now undertaken in day surgery. Fast and efficient transport of patients can ease the burden on hospital porters, nurses and clinical teams.
Rapido™ is a highly versatile patient table that can be used as a trolley or operating table. Produced by Merivaara of Finland Rapido™ is perfect for use when time, space and hospital tables are at a premium.
Lightweight and manoeuvrable, this product reduces the need for patient lifting and supports the demand for increased efficiency in theatres. Rapido™ has a soft, removeable, ergonomic mattress which is comfortable for the patient; is easy to clean and maintain during use.
Rapido™ is multifunctional to help hospitals cope with the pressures of day surgery, when speed of patient transfer is critical. Versatile, cost-effective and easy to use it has the potential for varied and maximum use within hospitals.
Supplied and maintained by Bender UK.
Features
Applications
Accessories
Ordering information
Downloads
Light and easy to use
Simple to manoeuvre and operate
Low minimum height
Base frame of epoxy coated steel
Casings of chock-resistant ABS-plastics
Swivelling antistatic twin-castors ⌀ 150
Central locking pedal on each castor
Stable column system
Table top of 4–5 sections (Head section included)
Top plates are X-ray translucent
Patient transfer and handling
Ophthalmic Surgery
ENT Surgery
Gynaecology
Urology
General Surgery
Upper Body Surgery
Optional accessories for Rapido™ Hospital Trolley
| | |
| --- | --- |
| 110 125 Arm rest 125, with straps 110 | |
| 1000 18183 Wire basket | |
| 1000 18189 Oxygen cylinder holder 5L | |
| 1000 18578 Infusion rod holder for Rapido | |
| 1000 00749 Infusion rod | |
Variants of Rapido™ Hospital Trolley
| | |
| --- | --- |
| Rapido™ for Day Surgery and General Surgery | 100001860 |
| Standard Frame with mattress base and mattresses, including plastic modified frame cover | 100018650 |
| Castors D 150 mm | 100018155 |
| Height adjustment hydraulically, pedal at back end and back section adjustment with gas spring | 100018361 |
| Mattress base set, including mattresses, VEF 80mm | 100018461 |
| Divided leg section, including mattress VEF 80mm | 100018261 |
| Accessory rails to leg section | 100001481 |
| Rail set for seat and back sections | 100018521 |
| Standard head section | 100018101 |
| | |
| --- | --- |
| Length | 2050 mm |
| Width (table top) | 654 mm |
| Width (base) | 630 mm |
| Height adjustment | 650 - 1020 mm |
| Safe working load (SWL) | 160 kg |
| Trendelenburg | -25 ° |
| Reverse Trendelenburg | +18 ° |
| Head rest adjustment | -45 - +25 ° |
| Back section adjustment | -4 - +70 ° |
| Leg section adjustment | -90 - +4 ° |
| Castors size | 150 |
| Castor type (antistatic, locking) | antistatic |
| Mattress base (sections, pcs) | 5 |
| Mattress base (width) | 600 mm |
| Weight | 125 kg |
| Lateral tilt | -15 - +15 ° |
| Max. lifting capacity | 250 kg |
Downloads for Rapido™ Hospital Trolley
| | Category | Product | Language | Size | Download |
| --- | --- | --- | --- | --- | --- |