Products
Medical IT Power, UPS and changeover systems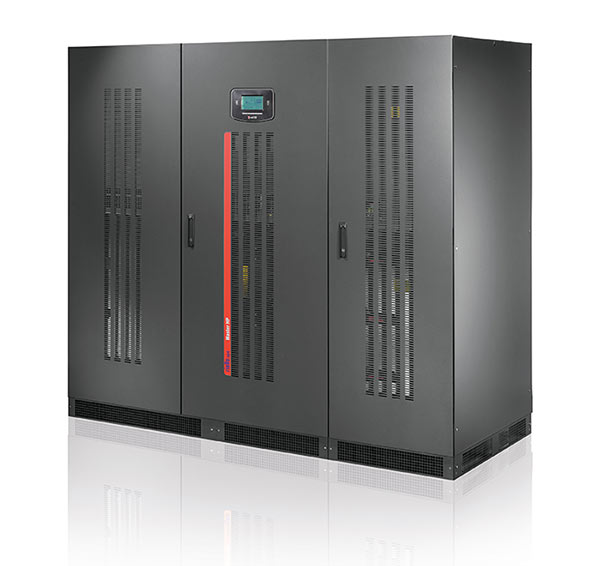 Uninterruptible Power Supplies (UPS)
Industry standards, including IEC 60364-7-710 and HTM06-01, require that if a hospital's main power supply fails an alternative should kick-in within 0.5 seconds, at least in areas where isolated power is installed. And for some electronic equipment even this is too long.
Electrical power supplies and IPS systems can have their reliability enhanced with Uninterruptible Power Supplies, ATICs and back-up generators.
UPS systems can be supplied as standalone units or for enhanced resilience, may be configured as N+ 1 solution with single, double or triple input supplies. Isolated Power Supplies configured with ATICs and N+1 UPS systems are often considered the most resilient solutions available.
Alarms and diagnostics from the various elements of the system can be integrated to provide operational reports, predictive forecasts, current and emergency information.

This can be supplied directly to theatre staff, facilities managers and other appropriate people.
Features
Applications
Accessories
Ordering information
Downloads
A secondary power supply is critical to ensuring that patient safety is maintained in the event of a power failure. The majority of hospitals and medical facilities have back-up generators on site, but in critical medical locations - Group 2, Category 4&5 - that simply is not enough. Those areas require a UPS unit (Uninterruptible Power Supply) to provide critical cover with an immediate changeover to an alternative power source when required. At Bender UK, we have identified, tested and now aligned our services with leading and reliable UPS suppliers, and can now offer the Bender Medical UPS from 500kVA up to 800kVA
Guidance on the use of UPS for medical locations is provided by:
British Standards BS7671:2008 (2011)
HTM 06-01 2017
ETCI ET101:2008
The regulations and guidance documents state that for Group 2, Category 4&5 medical locations, in the event of a failure the battery system for tertiary power supplies should be able to provide an autonomous supply for a period of at least 3 hours. If there is a secondary power source available with a 25-second change-over time, this autonomy can be reduced to 1 hour. The guidance document HTM 06-01 2017, states that the battery system must have a 10 years' design life, thread insert connections, fire retardant case, and provide 60-minute autonomy.
Mandatory accessories for Uninterruptible Power Supplies (UPS)
Optional accessories for Uninterruptible Power Supplies (UPS)
Variants of Uninterruptible Power Supplies (UPS)
Downloads for Uninterruptible Power Supplies (UPS)
| | Category | Product | Language | Size | Download |
| --- | --- | --- | --- | --- | --- |