Products
Signal Power Protection Systems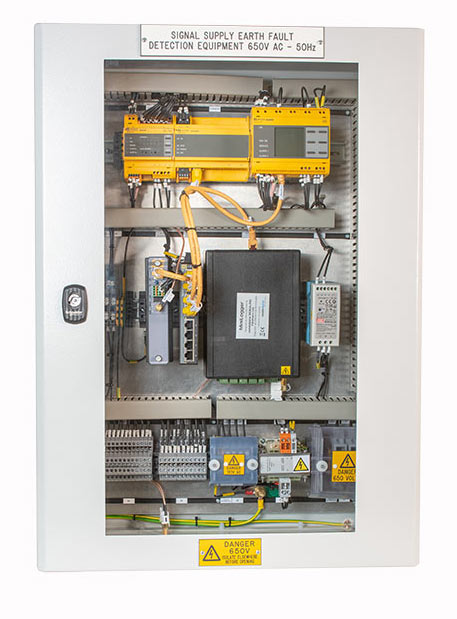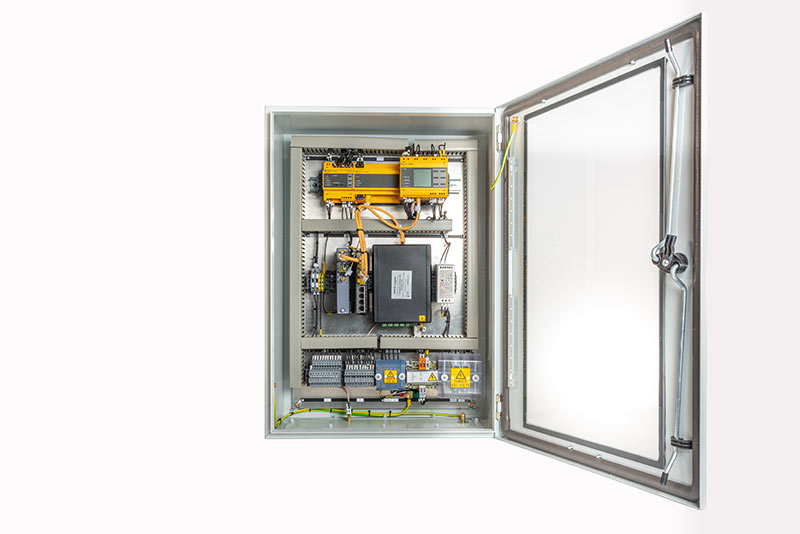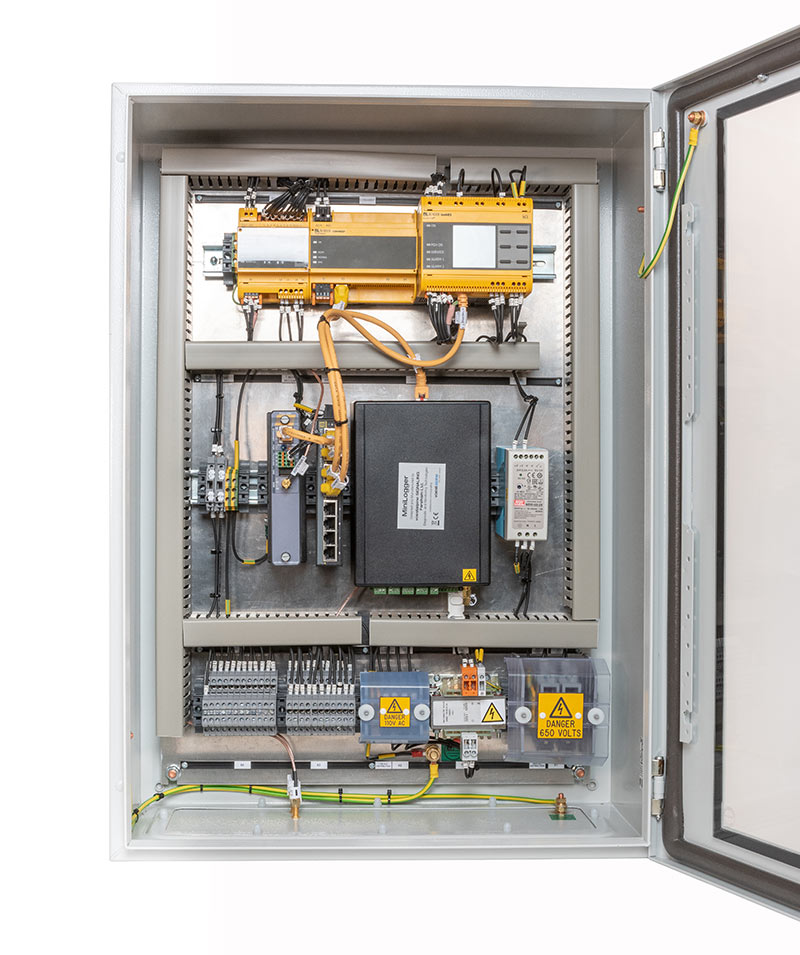 RS4 Tier 2
RS4 Tier 2 comprises of RS4 Tier 3 with additional components
Network Rail Certificate of Acceptance PA05/07464
For compliance with NR/L2/SIGELP/27725 Tier 2
Provides full insulation resistance at individual feeder level
Contains additional COM465IP condition monitor for system overview
Incorporates Type B CTs for enhanced measurement
Cost effective uplift from the RS4 Tier 3
Easily upgradable from Tier 3 to Tier 2
Prevent rail downtime through predictive maintenance and fault finding
The Network Rail certified RS4 Tier 2 delivers enhanced monitoring and measurement capabilities over the RS4 Tier 3. This compliant solution enables further increased system availability by providing the full insulation resistance (IR) levels and leakage capacitances of individual feeders on rail IT electrical systems up to 690V.
Tier 2 compliance is achieved by the use of additional system components including Bender Type B current transformers (CT) and Bender COM465IP condition monitor to enable complex individual feeder measurements.
It provides comprehensive data readings and information on cable health to enable operators a clearer overall assessment of the condition of the Signal Power System.
This product delivers the same functionalities as the Tier 1 solution at PSP level, it is fully upgradable to deliver a Tier 1 solution with the addition of an EDS440 fault evaluator and Type B CT at FSP level.
Features
Applications
Ordering information
Downloads
Insulation Monitoring and Fault Location Systems used on Signal Power Systems
Identifies decline in insulation resistance (IR) values
Incorporates GSM-enabled data logger equipped for real time direct communication with the Intelligent Infrastructure
Immediately identifies earth leakage faults in the power system arising from damaged cables, faulty connections, breaks in insulation, and rodent damage.
Portable earth fault location system pinpoints location for maintenance teams
Delivers enhanced reliability and simplified installation and commissioning.
Facilitates planned maintenance interventions
Dual adjustable insulation alarms – pre-warning and alarm.
Standardised for use across Network Rail installations
Supplied in self-contained cabinet, tested and ready for 'plug and play' installation and commissioning alongside existing power infrastructure systems up to AC650V.
Integral automatic and manual test facility
Lockable front hinged door with viewing window
Rail signalling, relay rooms and trackside locations
RS4 Tier 2 measures insulation resistance and leakage capacitances to individual feeder levels on IT electrical systems up to 690V
Variants of RS4 Tier 2
Ordering Information
| | |
| --- | --- |
| Network Rail PADs number is 0086/036324 | |
Downloads for RS4 Tier 2
| | Category | Product | Language | Size | Download |
| --- | --- | --- | --- | --- | --- |